About Us
C.Aprile Takeaway is situated on 10 Kilmacud Road Lower in Stillorgan. This wonderful International takeaway serves a wide range of Burger, Kebab & Fish options, and also regularly has special deals for your local area. You can order your takeaway food online from here right now on JUST EAT and check out the reviews below to see what's the tastiest!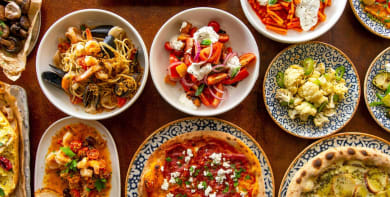 Reviews
Maura
"Excellent!"
28/10/2022
Jane
"Chips are always divine!!!"
14/10/2022
Alexandria
"Best of the best as always!"
03/10/2022
Lucinda
"Best chipper in Ireland 🙌🙌"
27/09/2022
Jane
"Delicious, well worth the wait!!!"
26/09/2022
Mark
"Best chipper in Dudlin by a long way. Food is always class and delivery time is always early"
23/09/2022
Menu
Contact Us
Find Us
10 Kilmacud Road Lower, Dublin, STILLORGAN
We deliver to:
Ballinteer, Ballinteermeadowbroads, Ballsbridge, Belfield, Blackrock, Blackrockbooterstown, Blackrockcarysfort, Blackrockcentral, Blackrockglenomena, Blackrockmonkstown, Blackrocknewpark, Blackrockseapoint, Blackrockstradbrook, Blackrocktemplehill, Blackrockwilliamstown, Booterstown, Brennanstown Road, Cabinteely, Cabinteelypottery, Carrickmines, Churchtown, Churchtownwoodlawn, Clonskeagh, Clonskeaghbelfield, Clonskeaghmilltown, Clonskeaghroebuck, Clonskeaghwindy Arbour, Cornelscourt, Deansgrange, Donnybrook (Dublin), Dublin 2, Dun Laoghaire, Dun Laoghaire Sallynoggin, Dun Laoghairemonkstown Farm, Dun Laoghairemount Town, Dun Laoghairesalthill, Dundrum, Dundrumbalally, Dundrumkilmacud, Dundrumsandyford, Dundrumsweetmount, Dundrumtaney, Foxrock, Foxrockbeechpark, Foxrockcarrickmines, Foxrockdeansgrange, Foxrocktorquay, Galloping Green, Glencullen, Goatstown, Irish Town, Johnstown (Dublin), Kill Of The Grange, Kilmacud, Kilternan, Leopardstown, Milltown (Dublin), Monkstown, Mount Merrion, Pembroke, Ringsend, Roseville, Sallynoggin, Sandyford, Sandymount, Stepaside, Stillorgan, Stillorgandeerpark, Stillorgankilmacud, Stillorganleopardstown, Stillorganmerville, Stillorganmount Merrion, Stillorganpriory, Ticknock, Windy Arbour